We are in the process of updating many things, our website included. Please bear with us as the process continues!
To our many former customers and friends, both from the rustic woodworking side of our lives, and from the poultry processing side, thank you for your past support! We are not accepting work in either area for the time being. Check back occasionally for updates.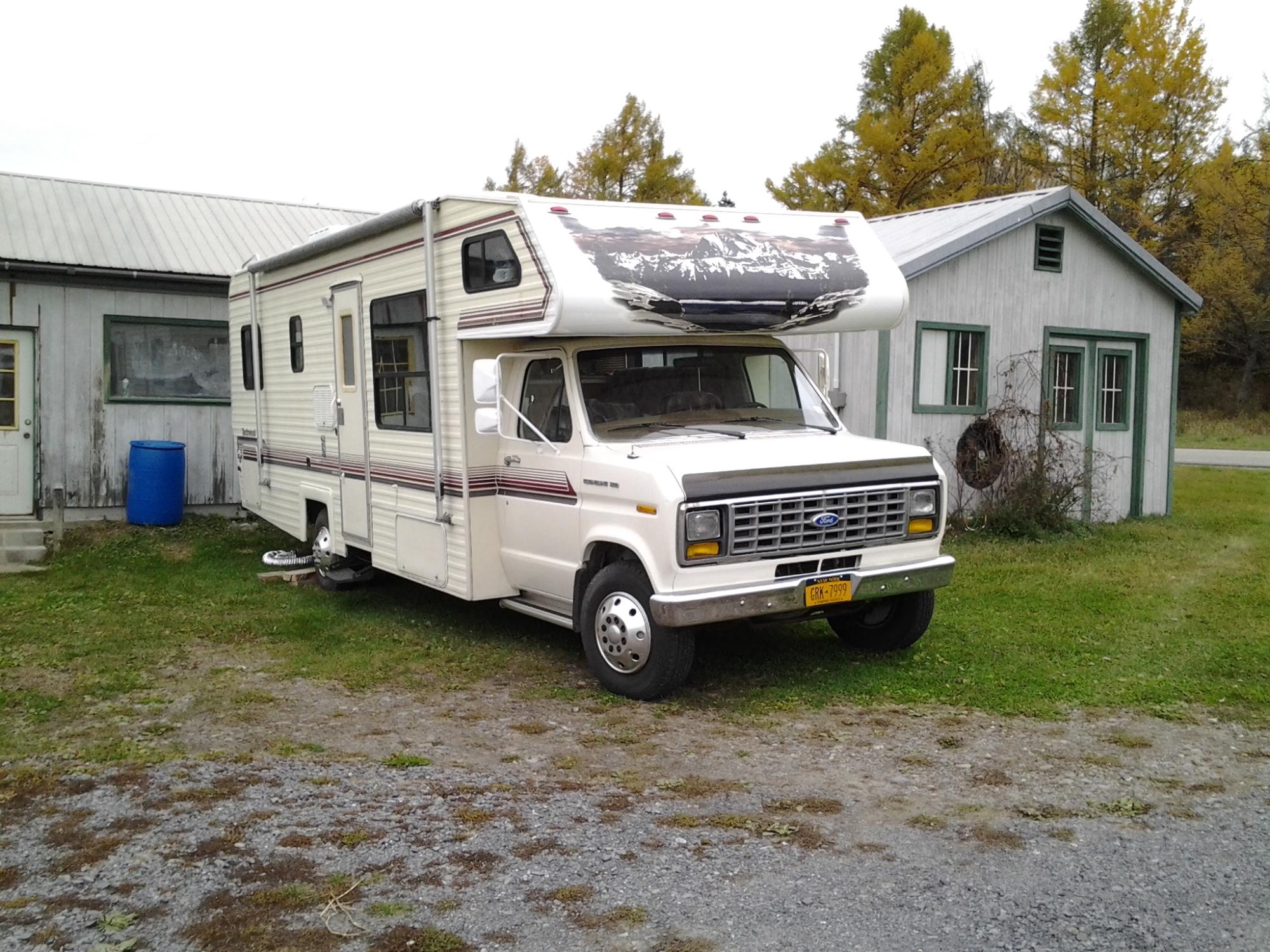 This is our winter restoration project! Complete renovation of the inside, getting ready for this summer's travels.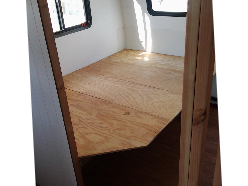 The new bed platform and underneath storage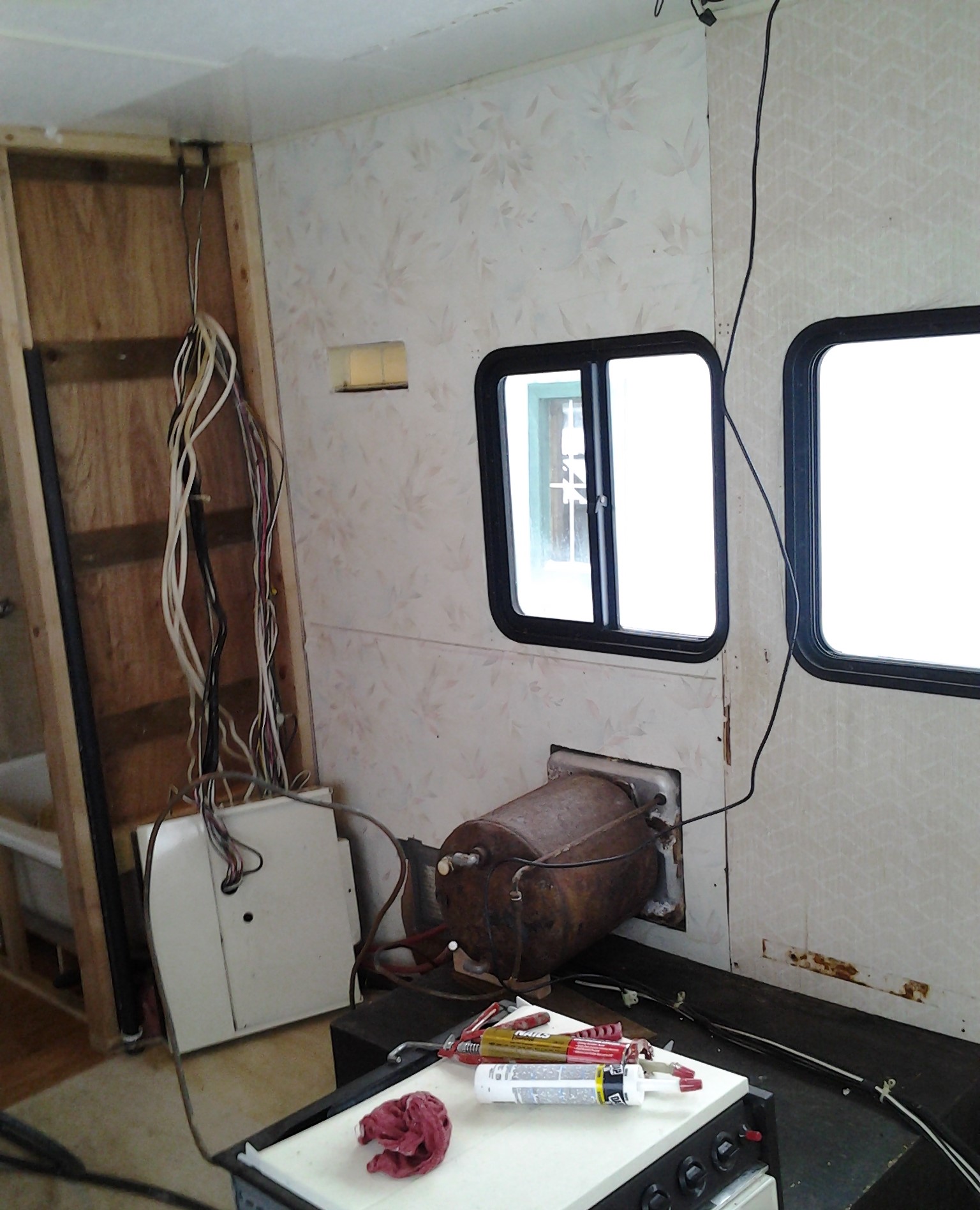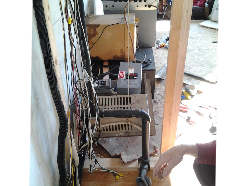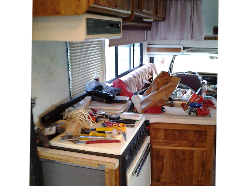 Gruesome! Not looking her best at this point!